This post explains how to install NDDS in your PC.
To create a Synthetic dataset for training deep neural network models, Nvidia has created an Unreal Engine 4 library, NVIDIA Deep learning Dataset Synthesizer (NDDS). 
The requirement is that you have already installed Unreal Engine 4 (UE4.22). If you have not installed it yet, then follow this tutorial to install it.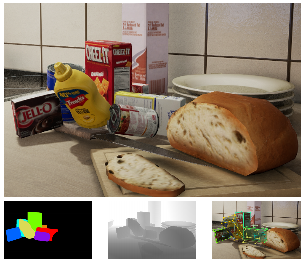 Install Unreal Engine 4.22
Install Git Large File Storage (LFS)
sudo ./install.sh
git lfs 

install
Enter the following commands in your workspace
git lfs 

clone

 https:

//github.com/NVIDIA/Dataset_Synthesizer.git



Building the NDDS.uproject
Enter the following commands in your workspace, it will take a lot of time (1 – 2 hours for me) but it's worth the wait.
cd

 Dataset_Synthesizer/Source
unrealgen NDDS.uproject
unrealbuild NDDS.uproject
Select Yes, if the below window pops-up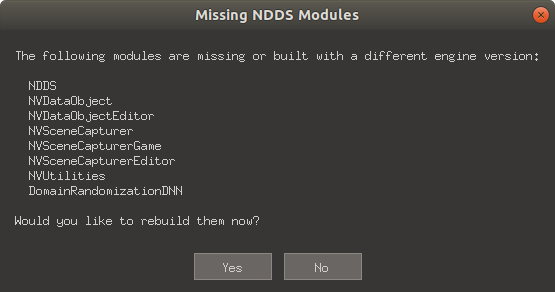 Running the NDDS.uproject
Make sure that you are in the directory Dataset_Synthesizer/Source then enter the next command to open UE4 with NDDS.
unrealeditor NDDS.uproject